Free PDF Convertor!
---
Step 1: Click 'Download' to Install Free PDF Editor

Step 2: Select The Documents You Want To Edit

Step 3: Convert, Edit, and Download Your Documents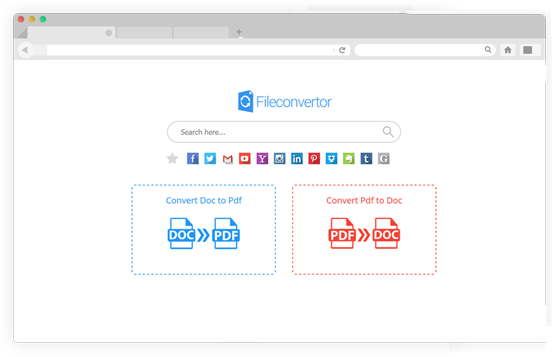 FileConvertor provides these features on your new tab page.
Fileconvertor provides File conversion utilities on your new tab page:

File Types:
PDF, DOC, TXT, RTF, XLS, PPT, BMP, JPG, TIFF+ more
Compatible With
Chrome Browser
Description:
FileConvertor lets you edit and convert any document to PDF – at any time and anywhere.
Convert any document to PDF – right at the top of your browser window
Edit your PDF any time and anywhere
E-sign to print or export to your computer when you are finished
From Any Document to PDF
Our PDF editor is a browser extension that lets you convert your files to PDF formats, where you can then edit, erase, and e-sign your documents. Aggregate and format all your files to PDF, edit, e-sign, and export in minutes. The FileConvertor software is easy to install – Simply press the "Click To Install" button below and click on "Add extension" in the pop-up window.

The Most Comprehensive PDF Editor -Download FREE!
Create and edit any document with FileConvertor's easy to use software that fits in the corner of your browser window. Now you can edit any files using our PDF editor. Your PDF editor is just a click away – Simply press the "Click to Install" button to PDF editor at any time. Businesses can now quickly and easily edit and digitally sign and deliver a bill of sale, a lease agreement, or an invoice.

Convert PDF to Word & Word to PDF Free!*
Looking for an easy way to convert your PDF document to a Word document? FileConvertor provides a easy to use PDF converter. You can instantly convert any PDF document to a Word document, or any document to a PDF. Businesses can now convert PDF versions of invoices, 1099s, and resignation letters to Word documents, and students can now convert their Word documents into a PDF format to submit! Simply press the "Click to Install" button, download the converter, and open up a new browser window. Now you're ready to convert your documents!